Color Lab July 2021
Welcome to July's Color Lab!
This is where I choose three colors and create a harmonious color palette. That means all the colors I create will go together.
You will have access to:
A video explaining the color creation process
A printable color palette and color wheel in CMYK which is perfect for your inkjet printer
A step-by-step DIY color palette flip book to create an endless number of color combinations
harmonius-color-palette-july.pdf
I made a flip book of the colors in this month's color palette. This is a fun way to create harmonious and stylish color combinations for your outfits and for your home decor.
Below is a quick video of the flip book, instructions on how to use the flip book and then step-by-step instructions on how to make your own flip book.
I can't wait to see what you create!
How To Make Your Color Palette Flip Book
STEP 1: Print your PDF onto sticker paper using your inkjet printer. You don't have to use sticker paper. I like sticker paper because it makes sticking the printed pieces onto heavier paper much faster.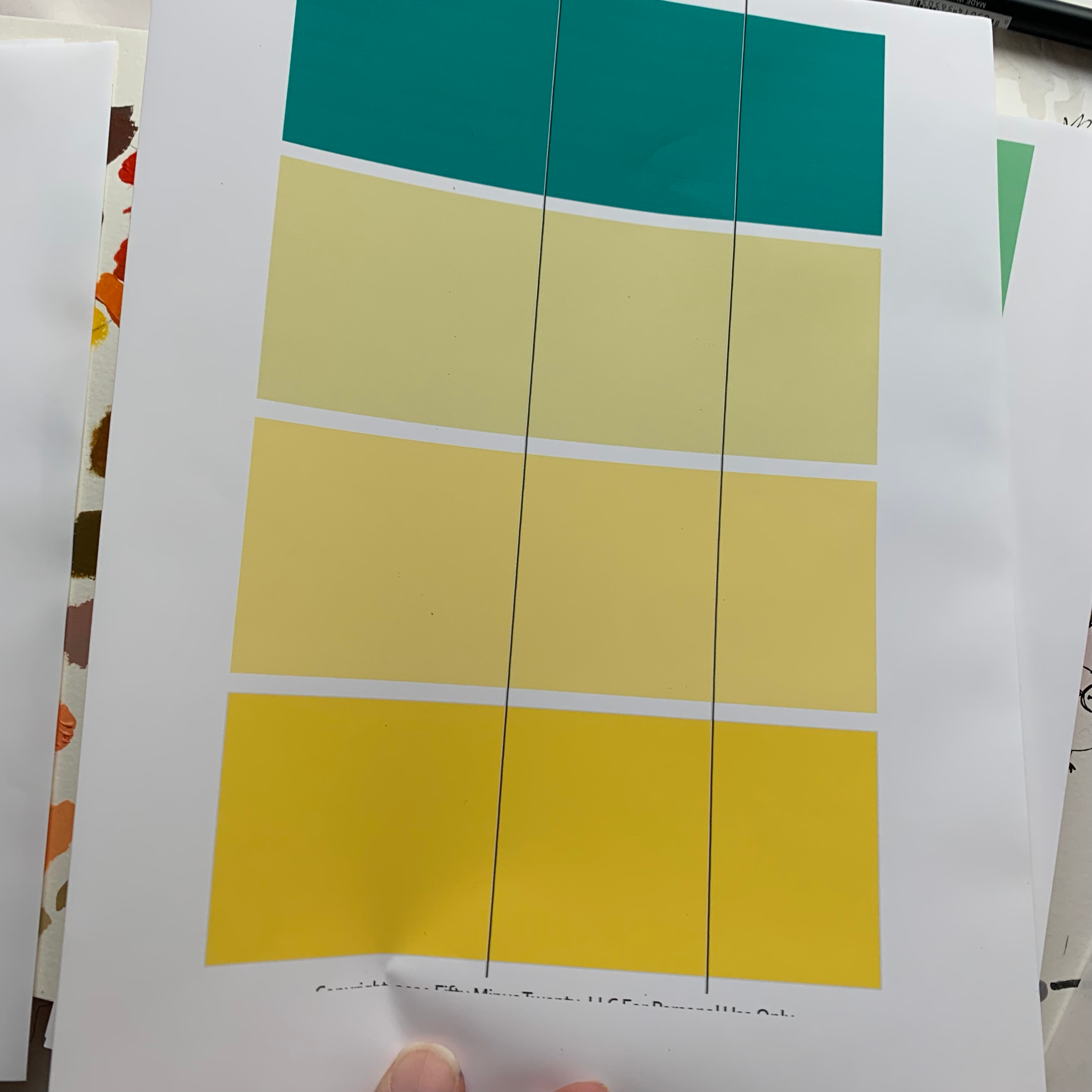 STEP 2: Stick your printed sheets to heavier paper. I used Bristol Board to stick my printed paper to.
If you aren't using sticker paper, you can use a glue stick.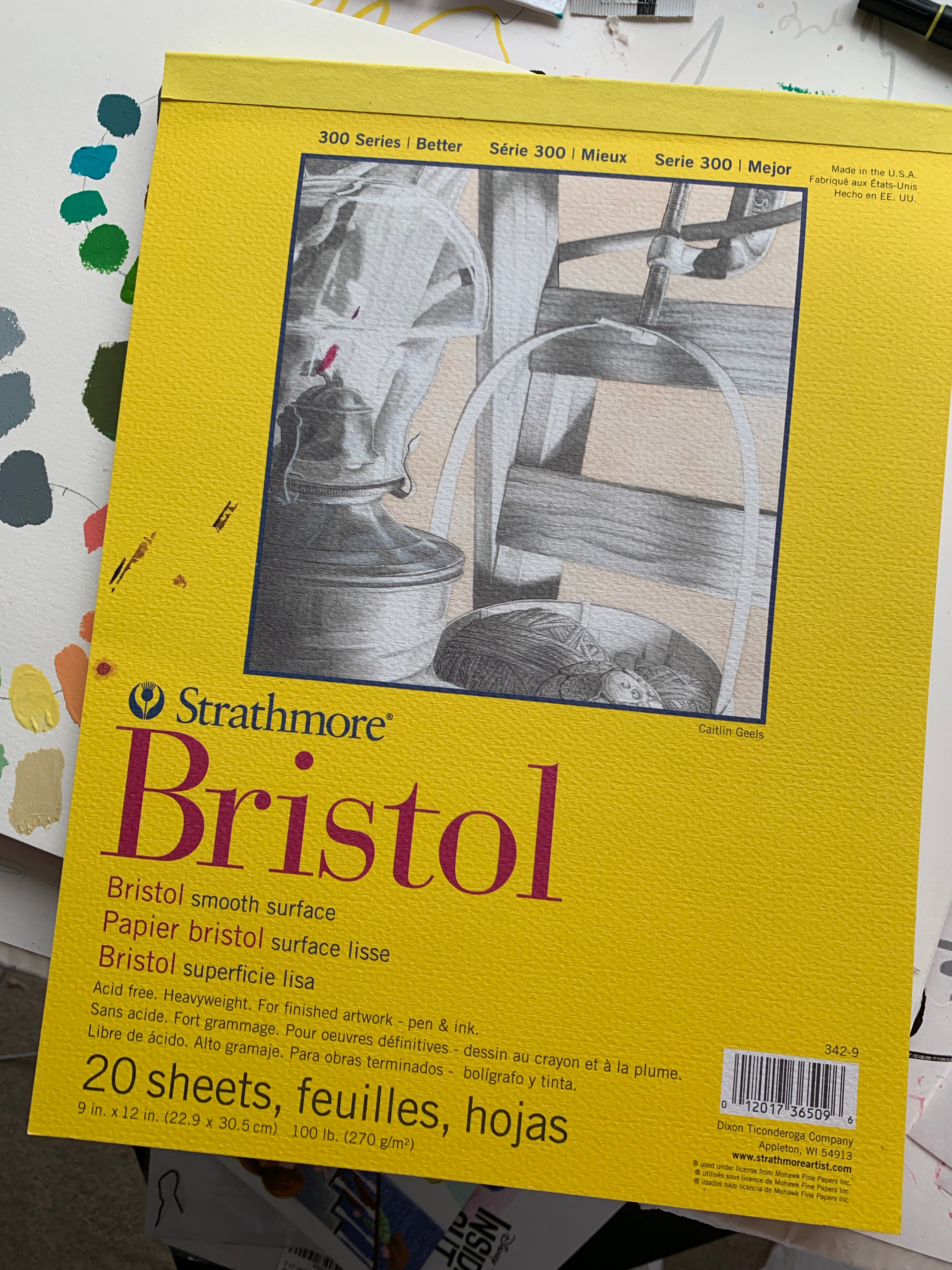 STEP 3: Cut out your strips of color. You can choose to ignore colors you don't like. I used a metal ruler, exacto knife and cutting board. Scissors will work well or even a cutting board.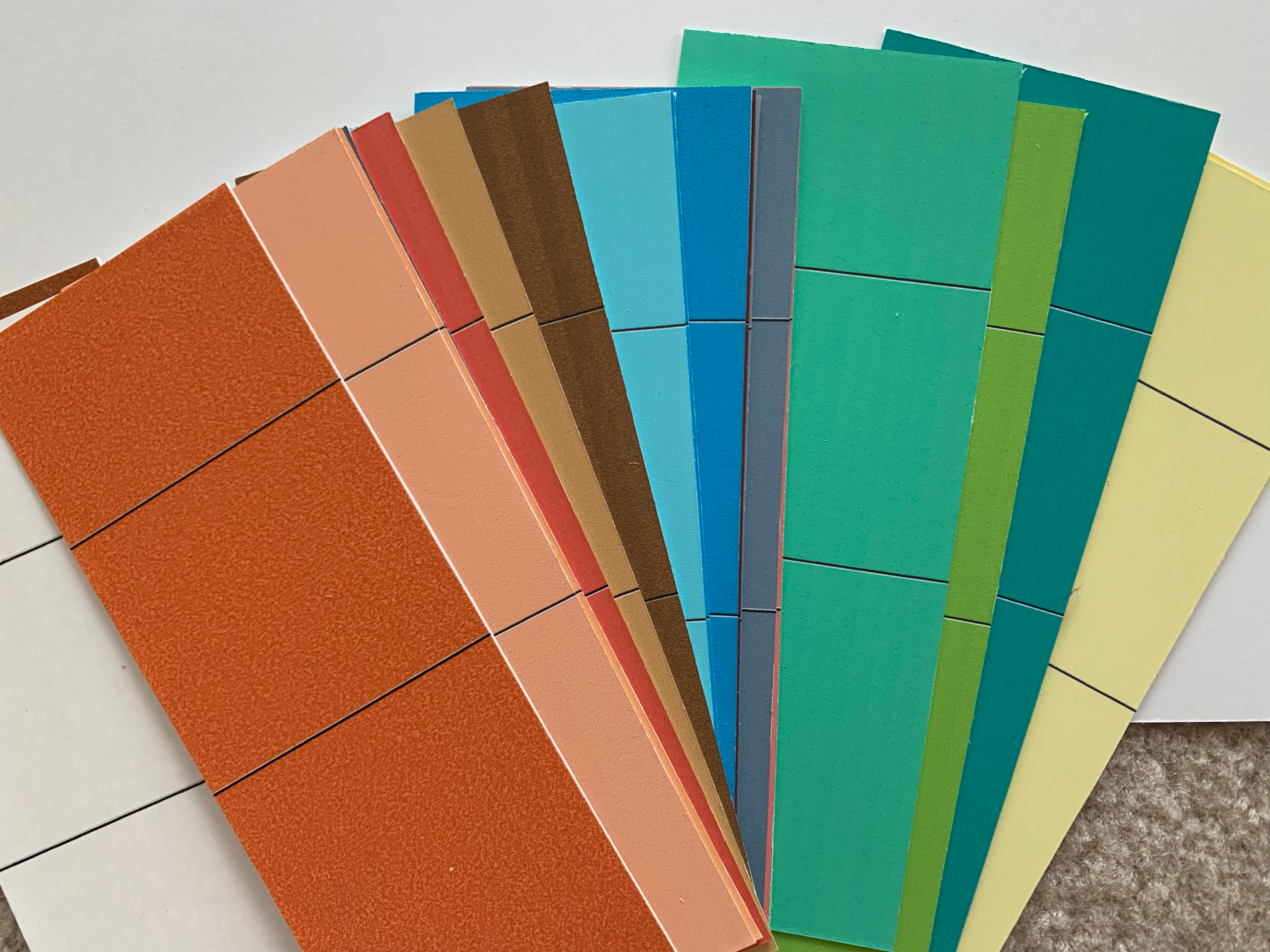 STEP 4: Punch holes across the top of your strips. Do one first and treat it as a template for the rest. Make sure you punch 2 holes for each "card". Six holes total.
You can use a hole punch for this step.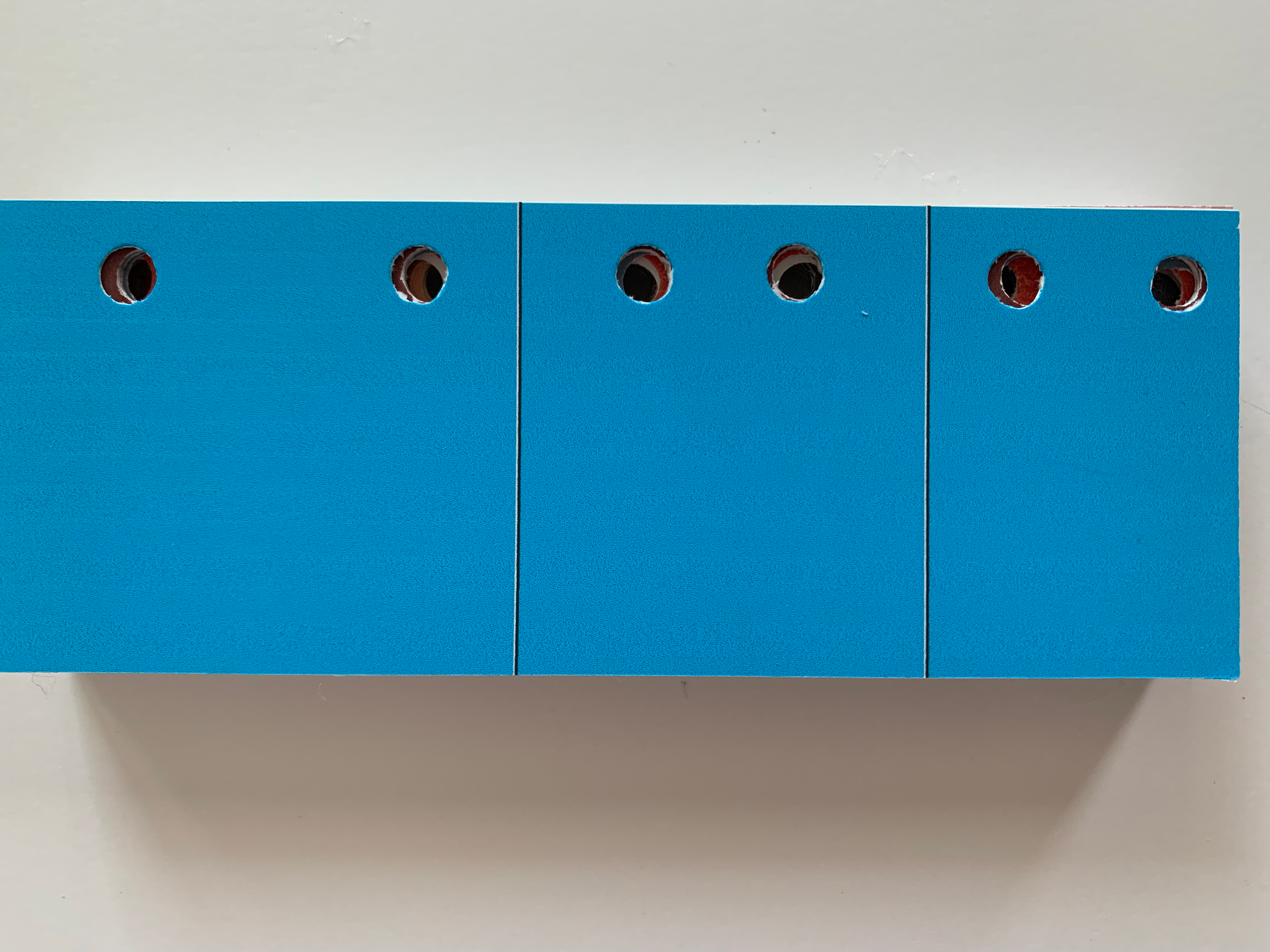 STEP 5: Make sure you add one plain thick strip as a cover and as a back to stabilize your flip book.
Using yarn or thick string, loosely tie a loop through each hole. You could also use D-rings.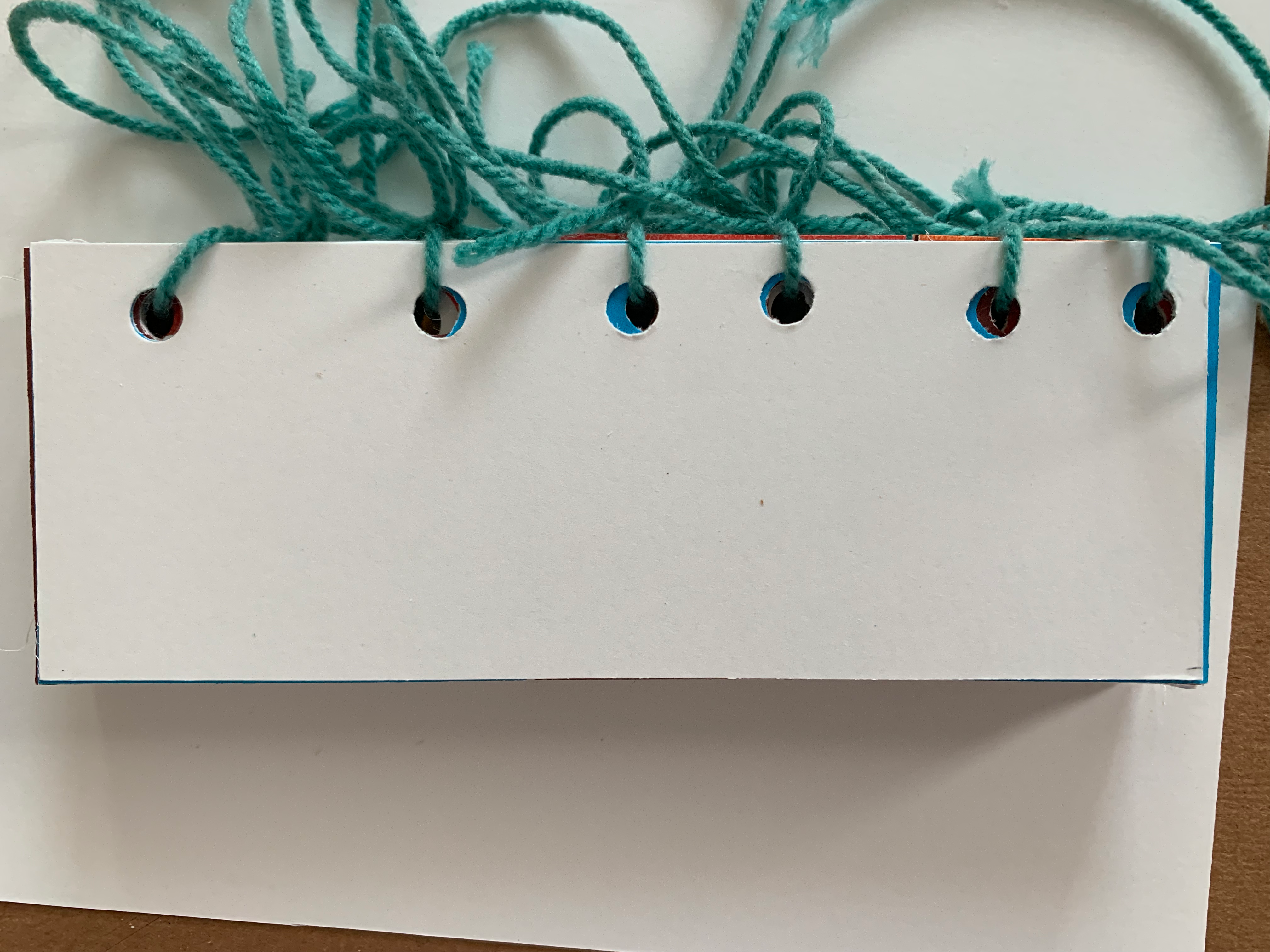 STEP 6: Cut along the lines for each strip, creating 3 "cards" for each color. Do not cut your cover and back sheet.