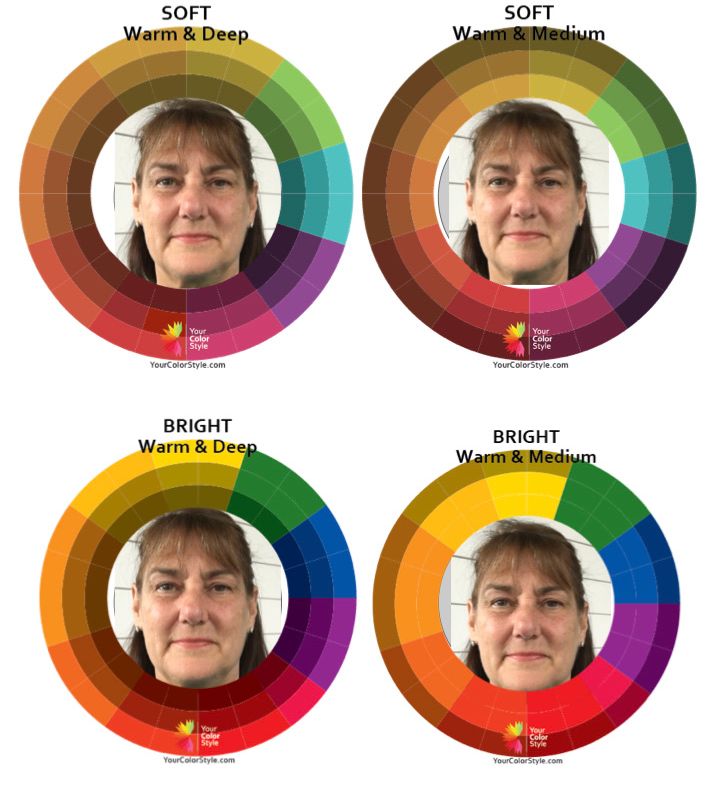 DIY Color Analysis Course
This video based step-by-step course will walk you through doing an online self color analysis.
Insert your photo into the Your Color Style color wheels and learn how to see decide color type looks best.
"This is the SAME picture pasted 4 times! It's not lighting, it's the Colors! How amazing is that?"
~ Marjorie
A Peek Inside the DIY Color Analysis Course