Live Call is Rescheduled for Oct. 20, 2021 PLUS a New Bonus Video is Posted!
New This Month
October 2021
Discover Your BEST Colors
For VIP Members Only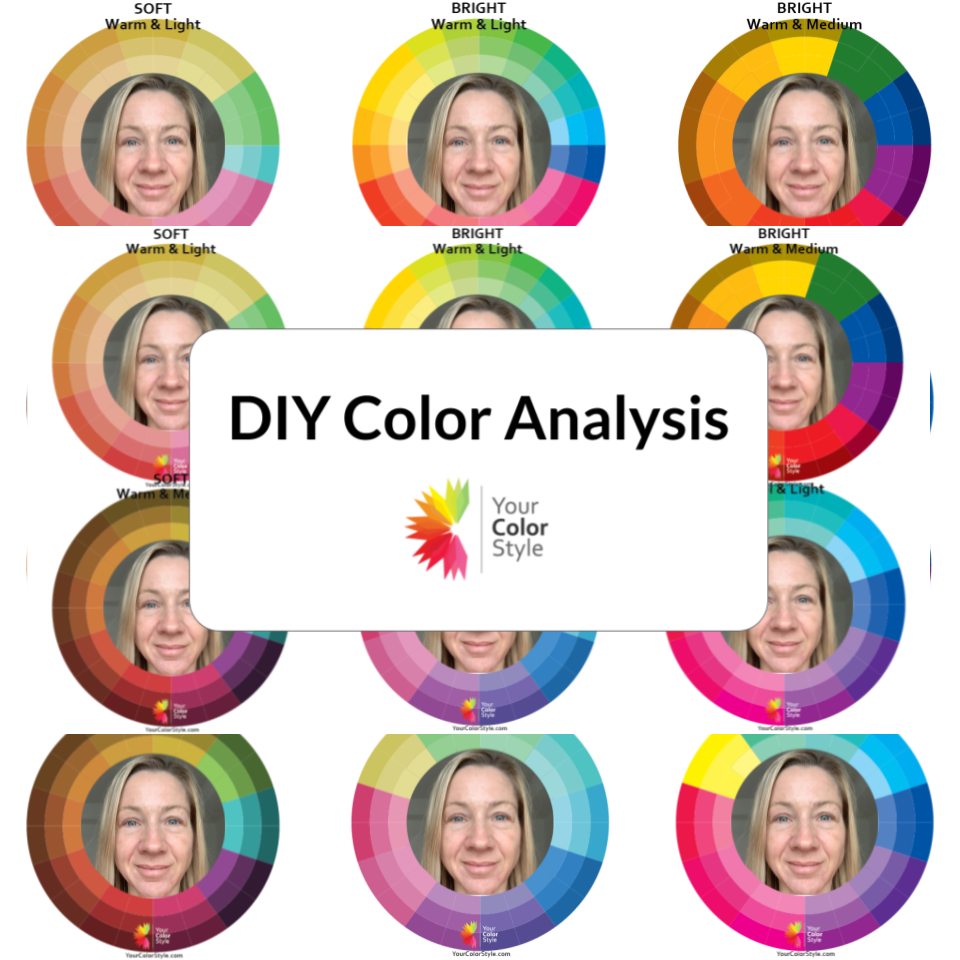 DIY Color Analysis Course
This is the perfect place to start. As a ColorStyle Member, you get exclusive access to this course. Place your photo into the Your Color Style color wheels and see which set colors flatters you best. You can also share your images in the Community for feedback from Jen, YCS Coaches and the members.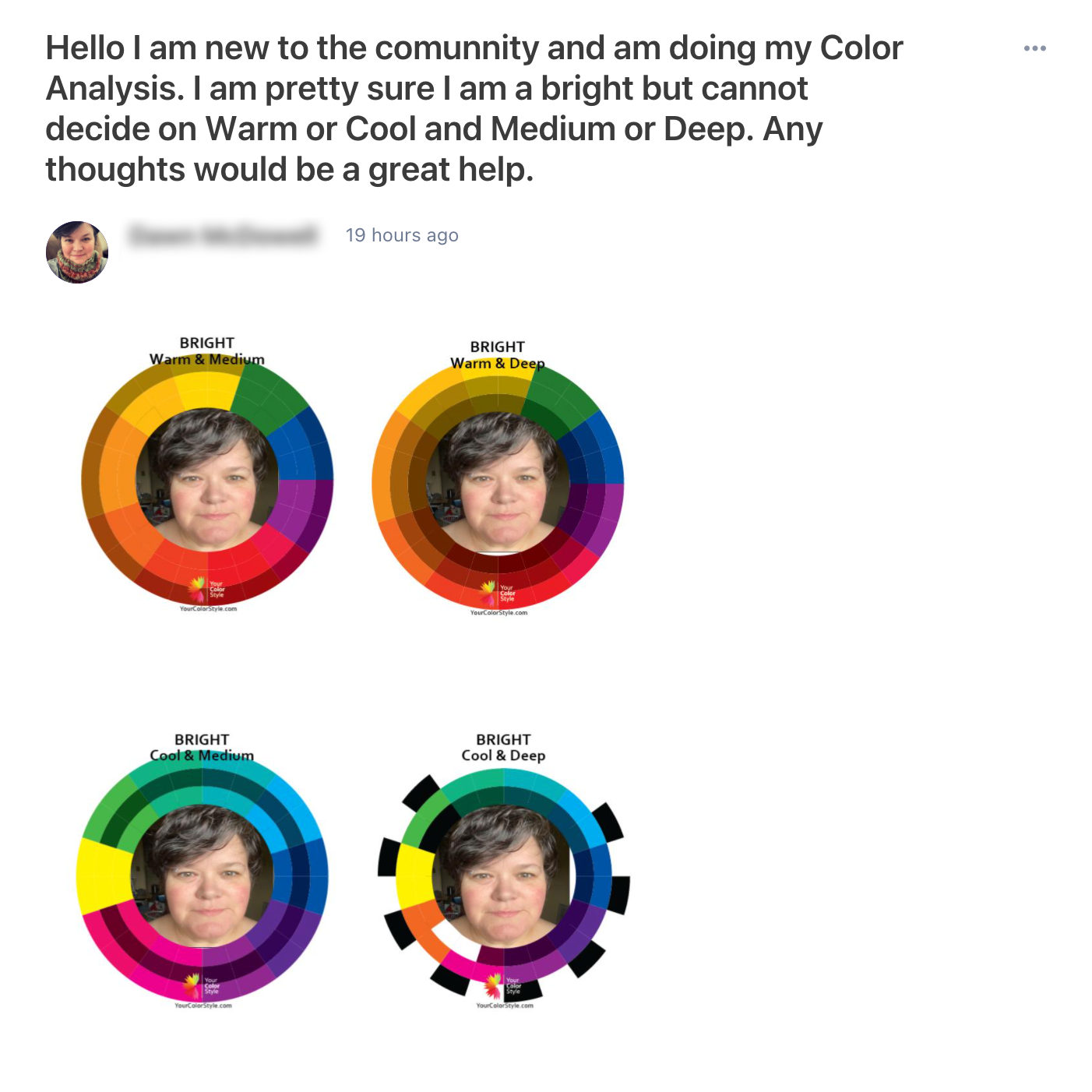 Get Feedback On Your Images
Not sure what your best color palette is? Post your photo and DIY Color Analysis images to the community and receive feedback from Jen, YCS Coaches and the members. This is a HUGE benefit of the ColorStyle Membership.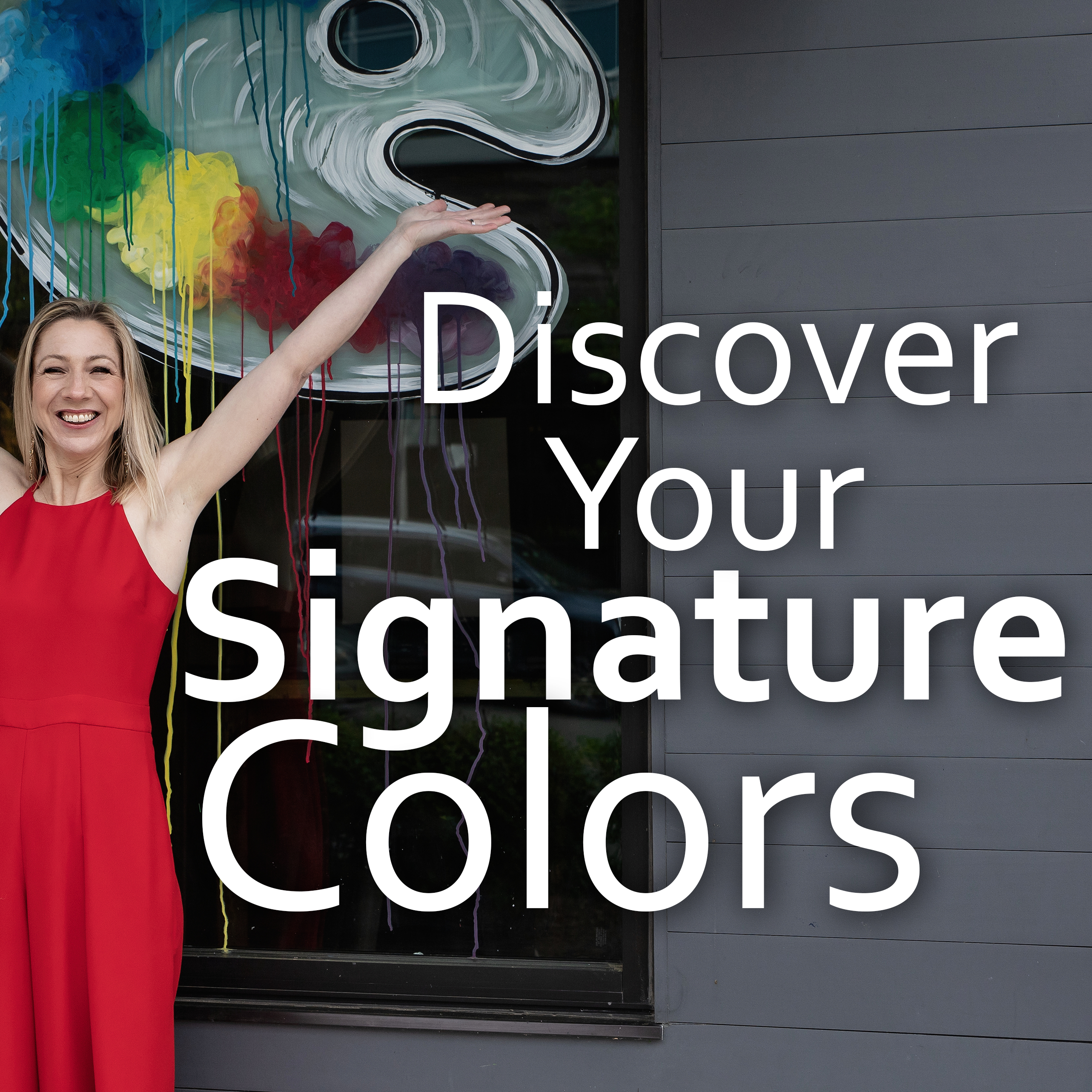 Discover Your Signature Colors
Get instant access to Part 1 of the Discover Your Signature Colors course where you learn your 5 Signature Colors. Enjoy a new chapter from Part 2 every 30 days. Part 2 is brand new and exclusive to the membership. We dive deep into understanding the color theory behind the blushing, eye poppin', grounding and power colors.
"Color analysis peaked my interest lately when I started to notice that when wearing certain colors, I needed less
makeup and felt more vibrant and less tired ( and trust me, I need that hahaha) I am so glad to have found this platform and I am beyond happy and amazed with all I am learning right now!!! Can't wait to discover more!!! "
~ Melanie
Color Inspiration Level: Included Courses
When you join the ColorStyle Membership at the Color Inspiration level, you have access to the following bonus courses.
VIP: Included Courses
When you join the ColorStyle Membership at the VIP level, you have access to all of the Color Inspiration courses plus the following additional courses.
Not to mention, access to the members community to get feedback on your colors and color type.
"I love this new color club and I am treating it as my monthly coffee allowance. As I don't drink coffee, I figure this is a good substitute. I am incredibly excited about journaling and think I have just found another rabbit hole to fall down"
~ Jocelyn
A Peek Inside the Monthly Content
Frequently Asked Questions
Can I pay with Paypal?
Yes! You can pay with Paypal or a Credit Card.
What is monthly fee to join the ColorStyle Membership?
The monthly fee ranges from $5 to $19.97/month based on your membership level.
Can I cancel at anytime?
Yes. We'll be sad to see you go, but it's ok. You can easily cancel by going to Manage Subscriptions in your account.
What happens when I cancel?
You will continue to have access to the content until your subscription expires. For example, if you were billed on the 1st, and you cancelled on the 5th, you will continue to have access to all of your content and the community until the 1st of the following month.
Can I download my content?
Yes. You will be able download all of your PDFs and videos.
My membership is currently on YourColorStyle.com. Do I have to cancel my current membership to join here?
You don't HAVE to but you will want to. When you join the ColorStyle Membership here, it will be treated as a separate transaction. The two sites don't talk to each other. You will need to cancel your membership on YourColorStyle.com
I have question or need help.
Please reach out to my support team at [email protected] and we will be happy to help you.