Basic Printing Tips
Using your inkjet printer, print your files onto vinyl sticker paper.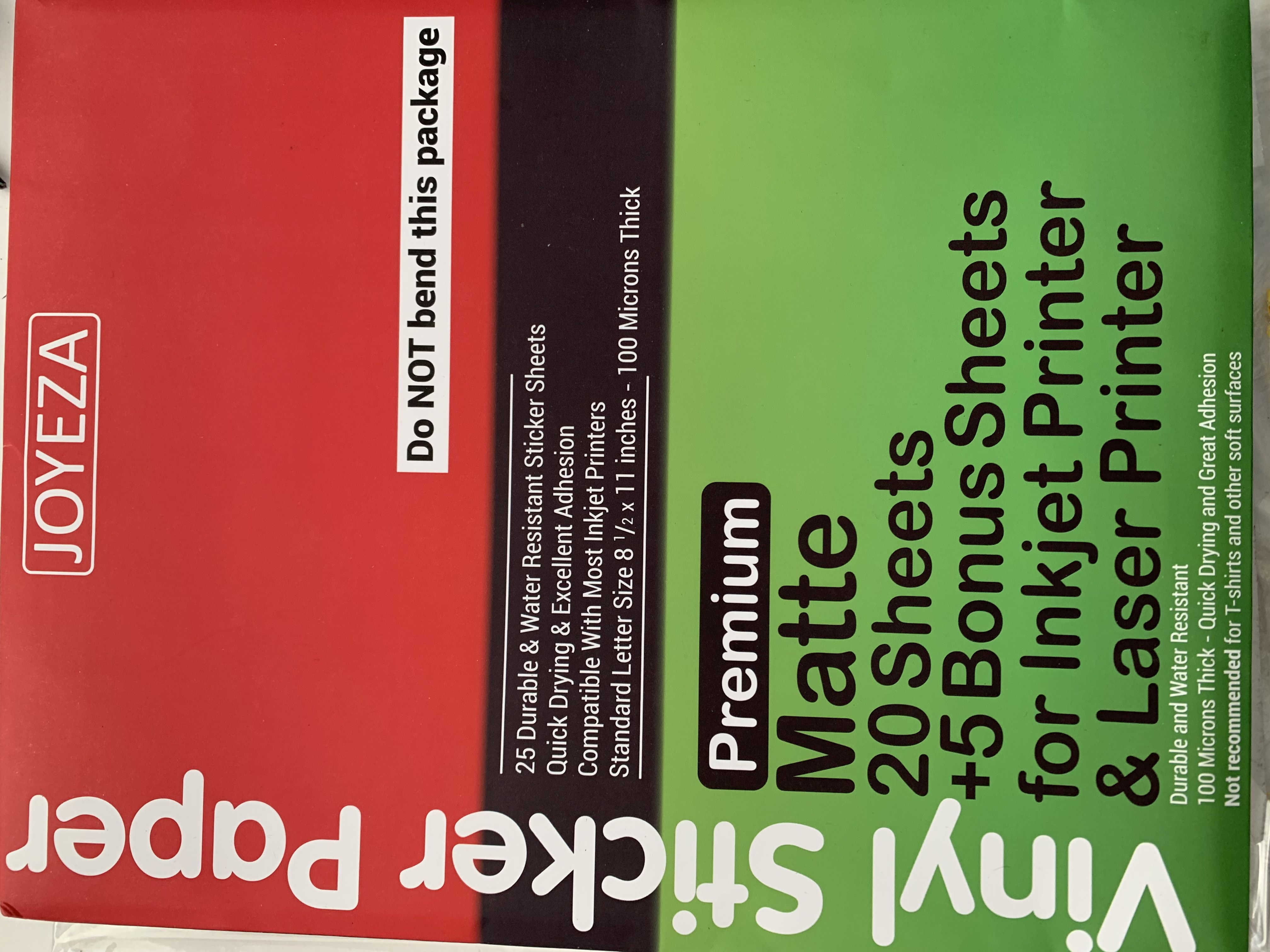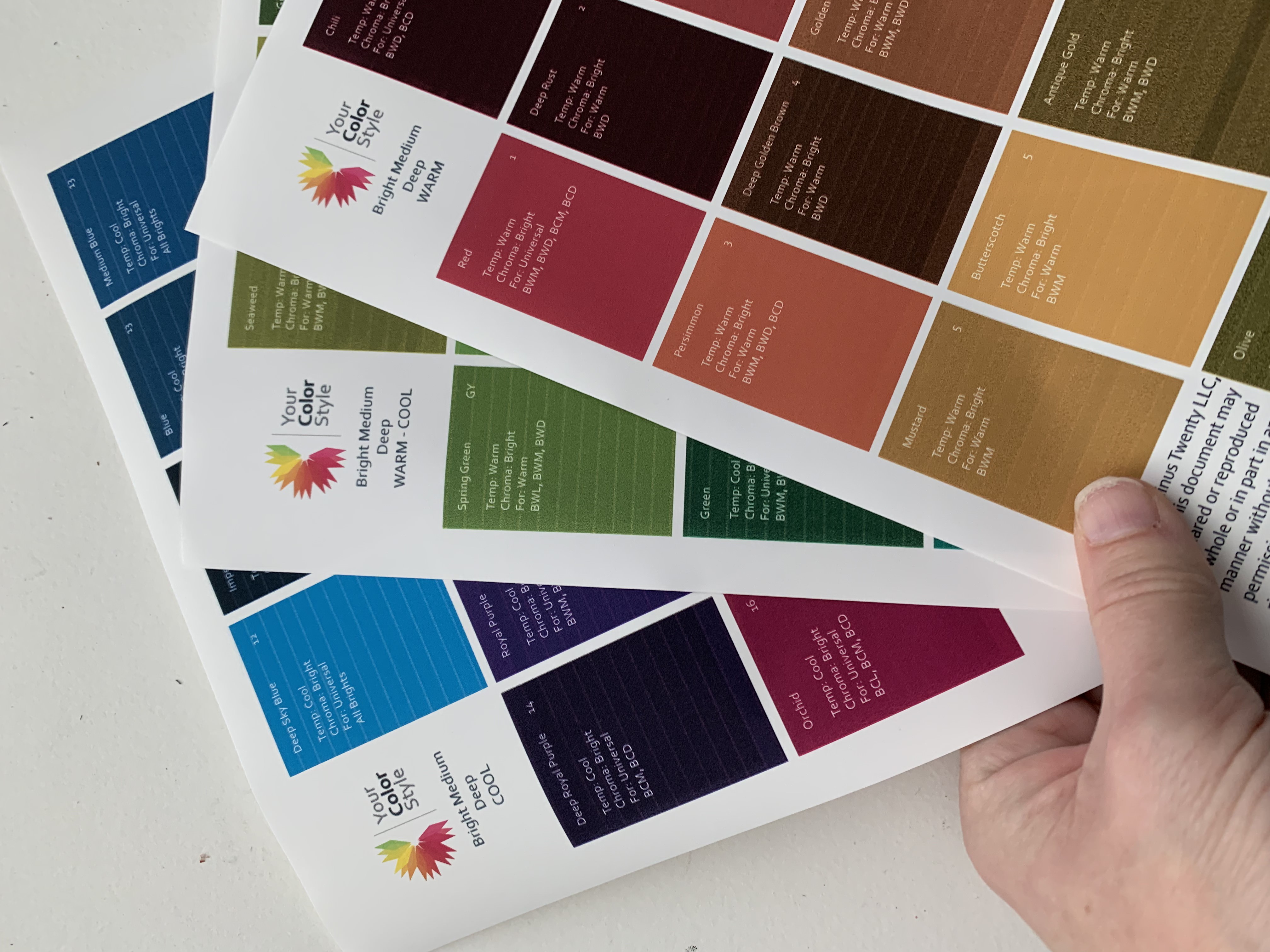 Stick your pages onto Bristol Board.
This is optional, but it makes the sheets of colors easier to use and reference. However, if you wanted to cut out individual colors and stick them to your journal or bristol board to create a smaller collection of colors, you may want to wait on this step.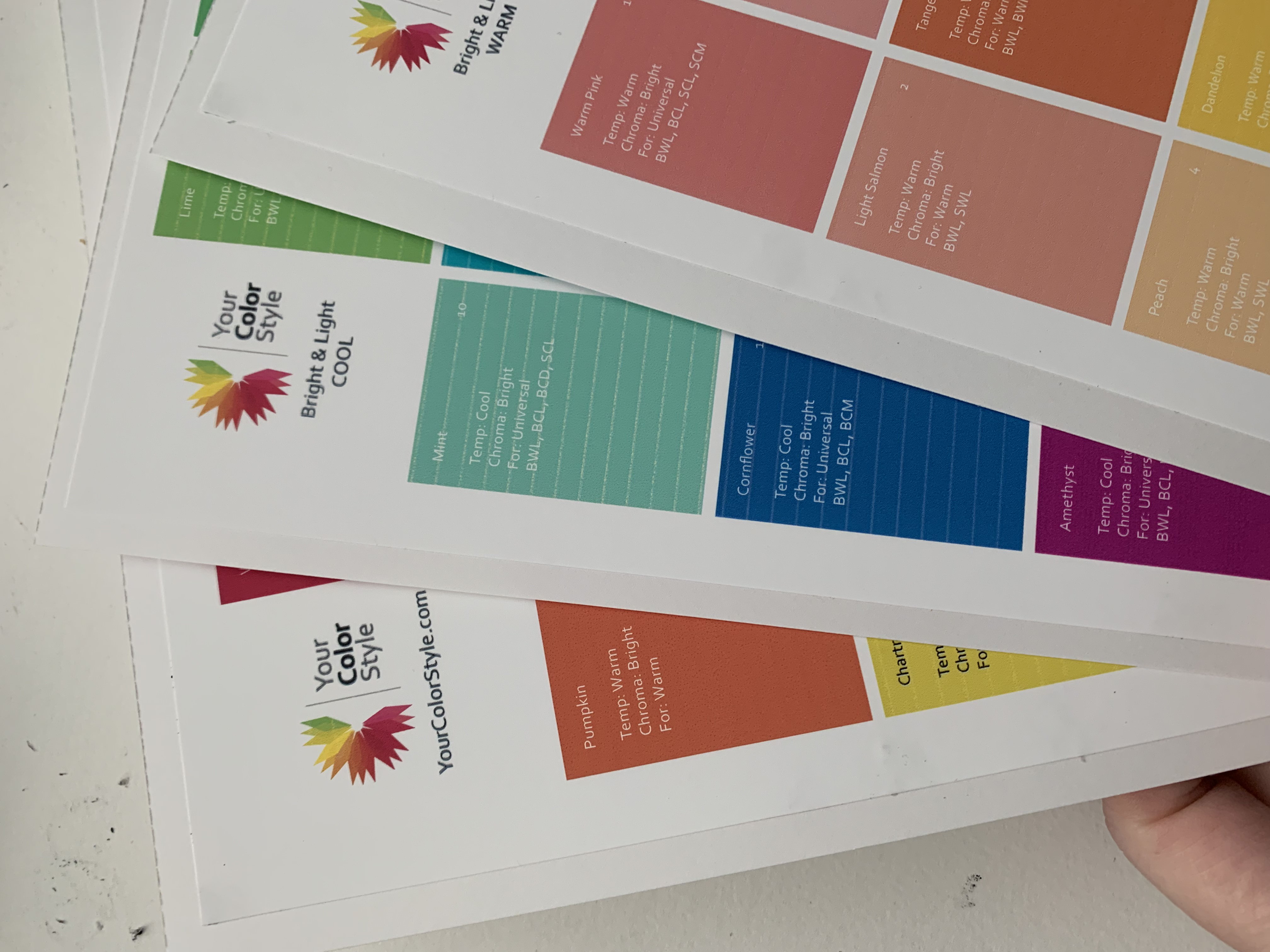 Hold off on cutting your sheets of colors until after you've edited your wardrobe. I found that full sheets are much easier to manage than smaller pieces. Plus you can see a range of a color which helps to see if a color you're trying to match falls into the range instead of an exact match.
I decided to trim off the excess white around the edges.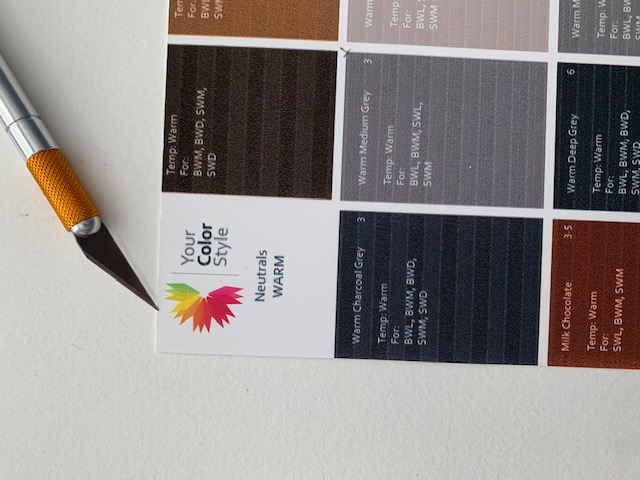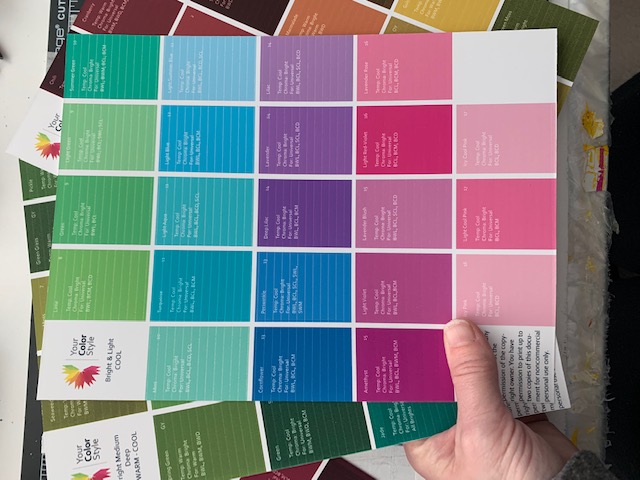 You don't have to print onto sticker paper. This is my preferred method. Depending on your printer, I recommend printing on as nice of paper as you can, so that your color sheets are flimsy.
You can also have a print shop print your files onto high quality paper. A print shop may also cut your pages for you.
Complete and Continue