Creating a personal color fan
Make sure that you have printed your color swatches onto a sturdy paper. You can refer to the basic printing tips.
Trim around the edges of each sheet so that the colors are against the edge.
Next, cut your sheets in horizontal strips. It's up to you if you leave some white along the edge. I did because I didn't feel like making the extra cuts to remove the little bit of white.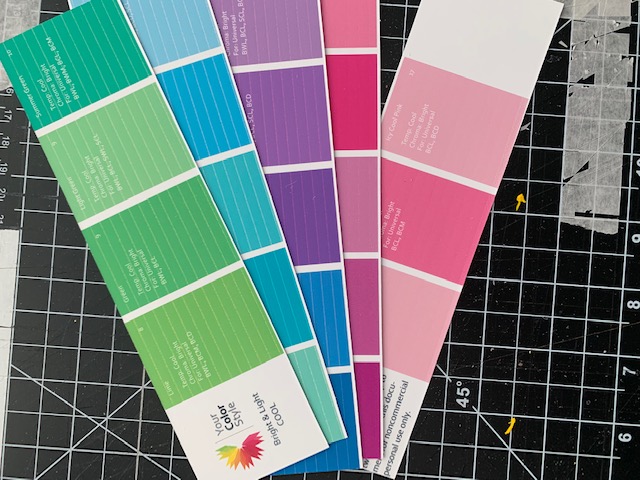 Punch a hole in the same place on each strip that you want as part of your color fan.
Slide a D-Ring or O-Ring through the holes.
Complete and Continue